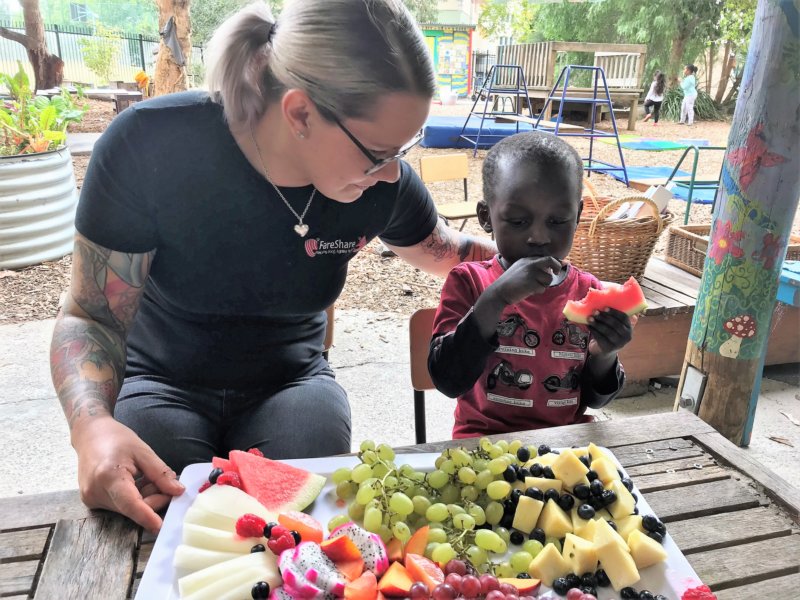 The day FareShare chef Emily finally met the children who enjoy her specially-prepared lunches was one of her most memorable.
Every Monday, Emily has been up before 6 to create healthy platters for 24 four-year-olds at TRY South Yarra Pre School on the Horace Petty Housing Estate in South Yarra.
Five-year-old Dylan likes apple and cheese sandwiches – a combination he had never tried before Emily created the nutritious lunch options.
Five-year-old Violet told Emily "I like the cheese and cucumber sandwiches – I love everything!" Madut likes dragon fruit.
"Visiting the kids at TRY Kinder has been a highlight of my time at Fareshare," said Emily. "Seeing the gorgeous faces of all the kids enjoying my lovingly prepared food was very humbling and heart-warming. Educating the young kids about new foods excites me and makes everything we do worth it – even the early starts!"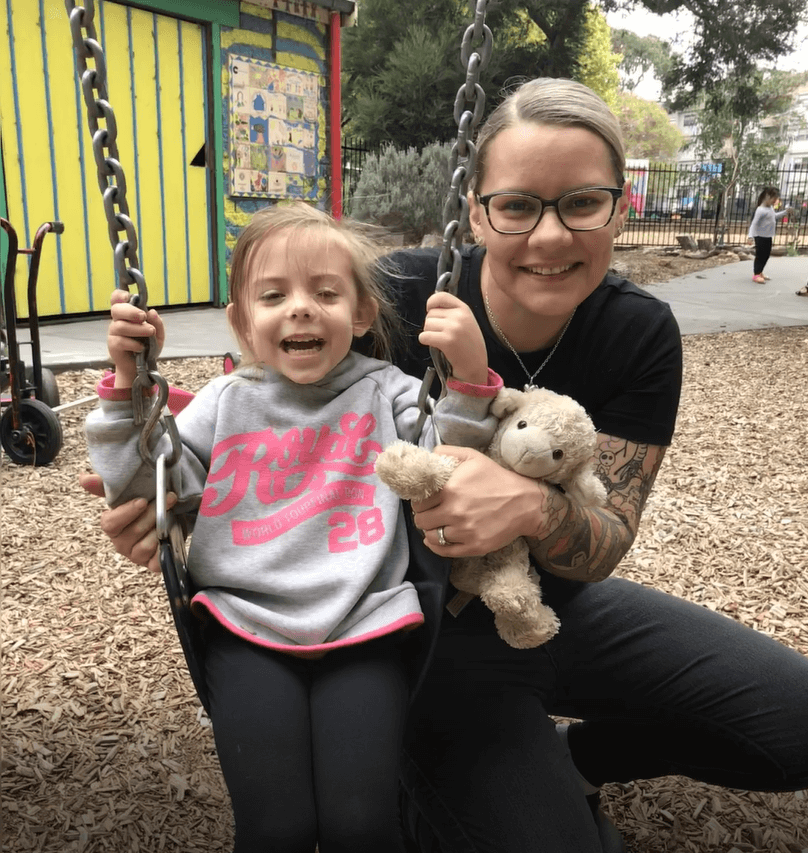 Kindergarten director and teacher Maree Sheehan says it's fantastic to see how the children are now including different foods in their diets.
"FareShare has been wonderful in helping the children try a wider range of fruit and vegetables along with the other foods.  The children love seeing what Emily has prepared on the platters for them.
"We have lots of lovely conversations with the children about what the different fruit and vegetables are on the plate – what sort of dip there might be to try with the veggies and what's in the sandwiches.  The children will try something new from FareShare and then ask for it at home.
"The lunch  food from Food Share never goes to waste.   If anything is left the families enjoy taking it home."
Mum Louise says the FareShare lunches are a big help. "It makes such a difference. My daughter looks forward to coming in on Mondays and Tuesdays because of the yummy food."
Chef Emily finishes up at FareShare this week after nearly three years of cooking meals for vulnerable Victorians. Our chefs will continue to support the pre school with healthy, free lunches.