Volunteering in the FareShare kitchen is a meaningful and tangible way of making a difference in our community, but for one corporate volunteer it was personal.
Aleisha's experience of losing her job and being threatened with homelessness came flooding back on a corporate volunteering shift.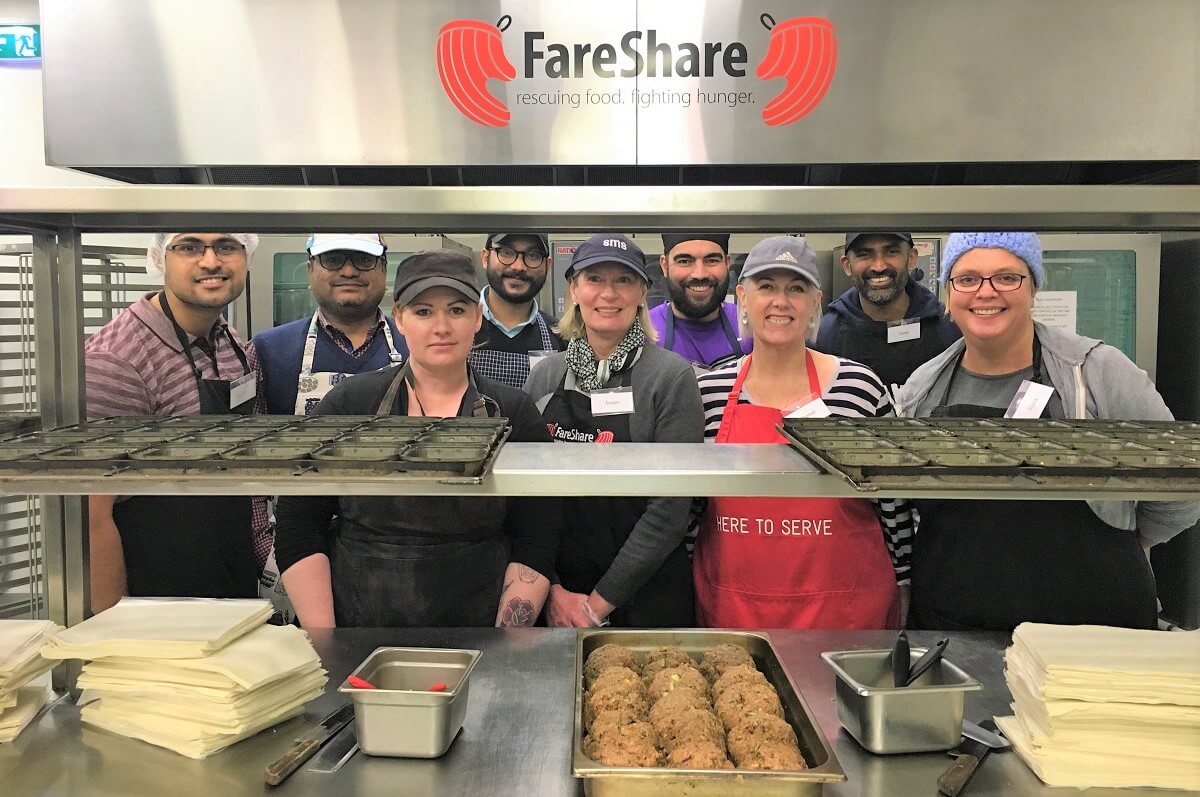 The skilled project manager, pictured here third from left with Telstra colleagues,  generously shared her story after completing a shift in the FareShare kitchen.
Eight years ago, Aleisha's marriage broke down when her daughter was just 2½. Overwhelmed by the experience, she found herself out of work just as her career was taking off.
"I was living pay cheque to pay cheque and couldn't afford the rent," says Aleisha. "I was in debt, I had no money at all. I started on Centrelink payments but they wouldn't cover rent and bills.
"I thought about sleeping in my car, but I couldn't do it to my daughter," she says.
"There were days when we lived on cheese sandwiches – it was all we could afford. I was afraid I would lose my daughter because I had nowhere to keep her."
Poor diet contributed to Aleisha's misery. "I was sick all the time. I was really lucky to have my parents. My mum brought casseroles from Melbourne to Geelong.
"It made a huge difference. I'm quite a proud person. It was really hard for me to ask for help."
Happily, Aleisha's parents were able to help extract her from her lease and she moved into their tiny two-bed apartment, sleeping in the living room.
During her hardship, Aleisha received some food boxes from the Salvos. "I felt horrible. I never thought I would be in that situation. It felt terrible taking food when I felt others needed it more.
"While I was at FareShare I was thinking about people in that situation and how amazing it would be to have that food. I wanted to make as many sausage rolls as possible! I was thinking about where the meals were going. My experience really helped put me in other people's shoes."
"It wasn't easy to start back up again. Over the last two years, things have really come together," says Aleisha who now has a managerial role, a happy and balanced 10-year-old daughter, and hopes of buying her own home.
"I'm so fortunate to have people help me – I came out of that experience knowing I would do anything to help others."
Please donate to FareShare to help us cook 2.5 million meals in 2019 for people who fall on hard times.