They normally cater for boardrooms, private events and weddings, but Elizabeth Andrews Corporate Catering has teamed up with FareShare to cook free meals for people in hardship during Melbourne's lockdown.
"This time of year we would normally have 80 staff doing approximately 125 orders a day feeding around 1,000 people," said Duncan Scudamore, co-owner and director. "For us it's always been more than just work and whilst our business has plummeted, the demand for meals for people struggling has gone up."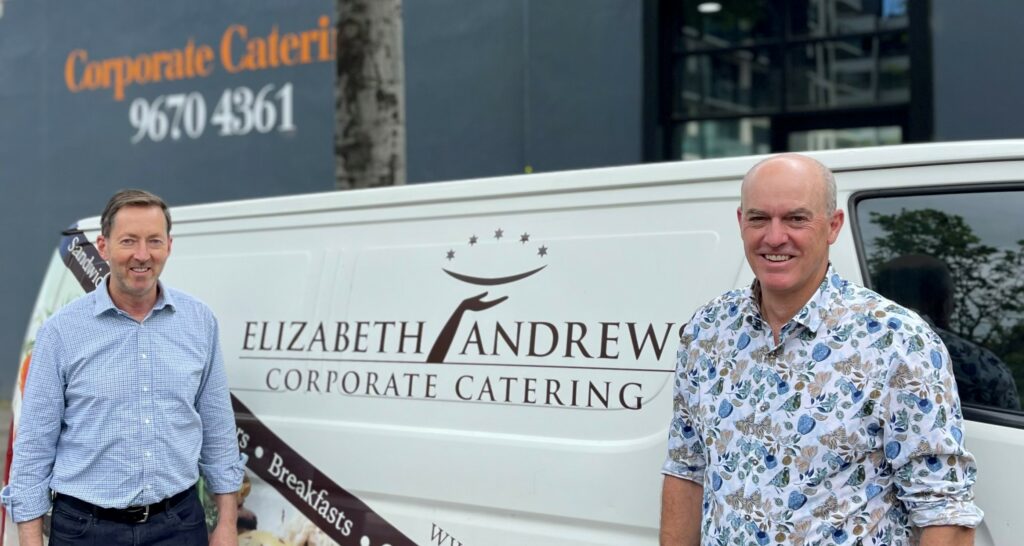 The company approached FareShare to offer its high-volume cooking facility in West Melbourne to help meet a surge in demand for emergency meal relief.
"It's been a really tough time for us and there wouldn't be anything worse than having our kitchen empty," said Duncan. "Having FareShare in our kitchen has kept us grounded. It's given the business a lift and it's also a great way to keep our staff engaged as they come in and volunteer their time."
For FareShare, the innovative collaboration has delivered additional free meals at a time of great community need.
"It's been exciting to work together when the community desperately needs more meal support," said FareShare kitchen manager Crickette DerJeu. "We are extremely grateful that they approached us and together we are cooking an extra 3000 meals a week out of their kitchen – it makes a real difference."
FareShare provides the Elizabeth Andrews kitchen with ingredients and its staff volunteer their time to cook them into nutritious meals.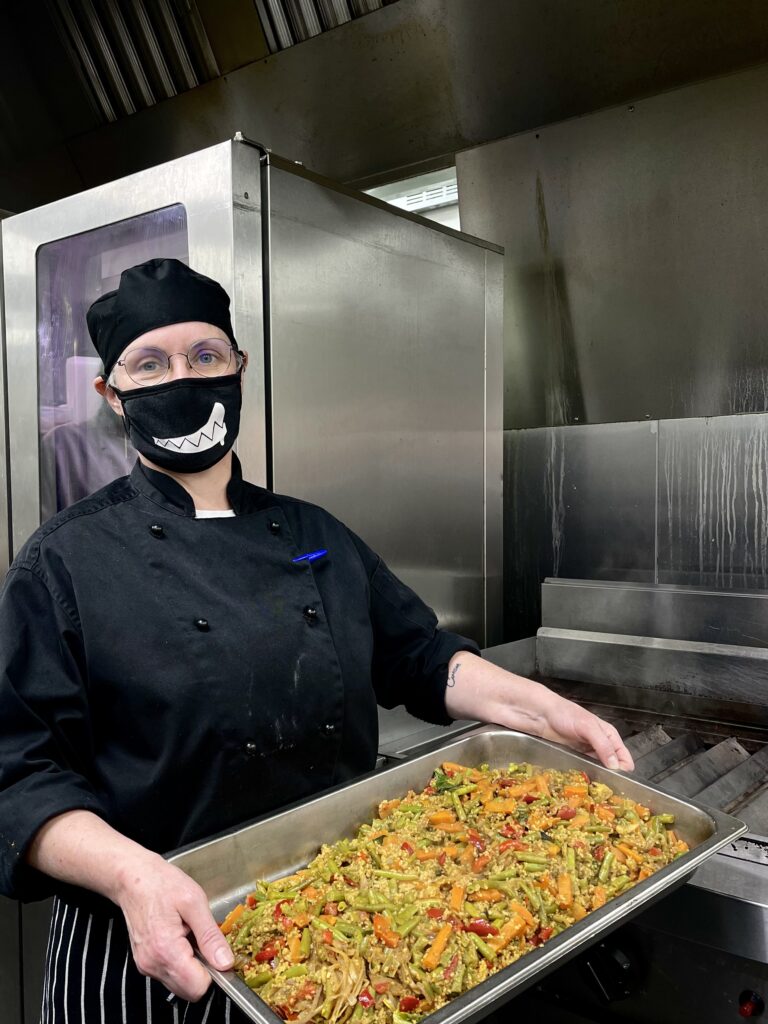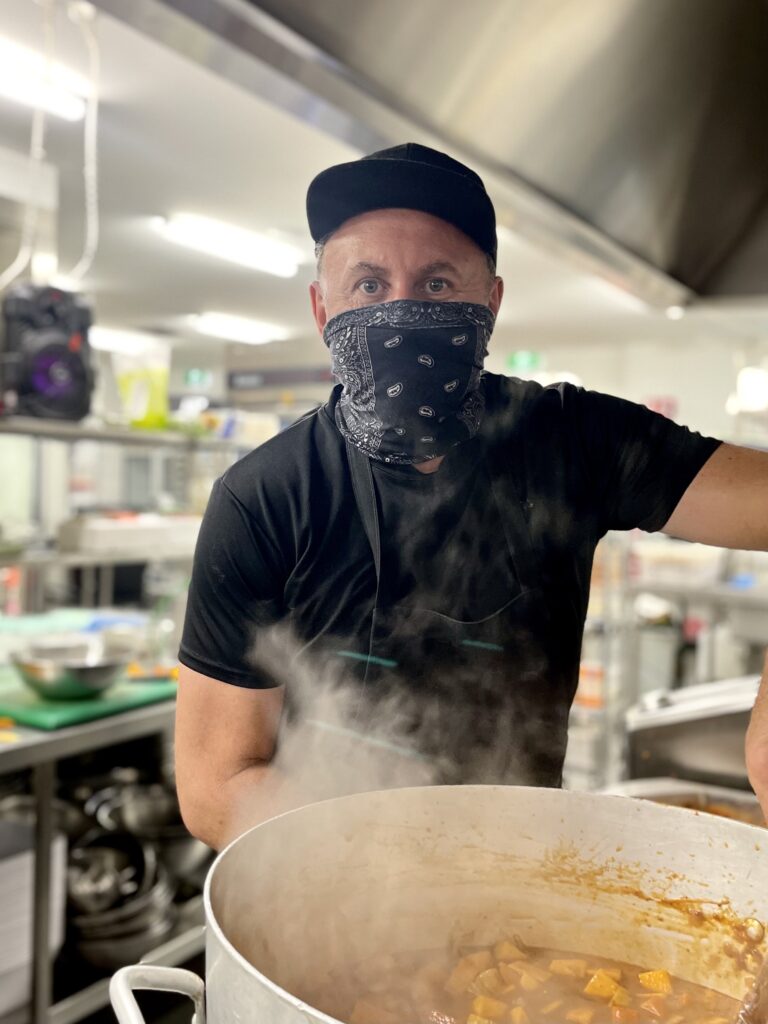 Pastry chef Deb Lancaster says, "We have the space and I have the skills, so volunteering makes sense and makes me feel good. I'm used to being a commercial chef so the best thing about volunteering to cook meals for FareShare is knowing that the people at the receiving end are truly benefiting – everyone should be able to access a good meal."
For corporate catering chef Paul LeNoury, the volunteer experience is providing meaning and purpose at a difficult time. "I love being in the kitchen pumping out food – it totally beats being bored," he says. "I'm constantly surprised by how much FareShare does, from cooking meals to growing food."
As Melbourne prepares to open up, the Elizabeth Andrews volunteers will return to their normal roles cooking for paying clients.
"We're really proud of our staff who have been coming in and dedicating their time," says co-owner Duncan Scudamore. "It's a great reflection on how much they love what they do."
Duncan and co-owner Andrew Dunoon are keenly aware that when COVID fades into the past, the need to provide nutritious food to those less fortunate will remain and they are exploring ways in which Elizabeth Andrews can continue to help FareShare.