The vital work of nourishing people through COVID-19 is far from done with queues of people continuing to amass outside emergency food relief centres.
With many people experiencing food poverty for the first time, FareShare has cooked around 2.5 million meals since the pandemic started and extended support to countless new food relief efforts.
In Melbourne, we have commenced direct deliveries to around 20 new charities from our Abbotsford kitchen and turned our Derrimut warehouse into a food collection hub.
Melbourne kitchen manager Crickette DerJeu, who has led our team through the crisis, said our chefs were being sustained by knowing each meal had the potential to make a difference to someone's life.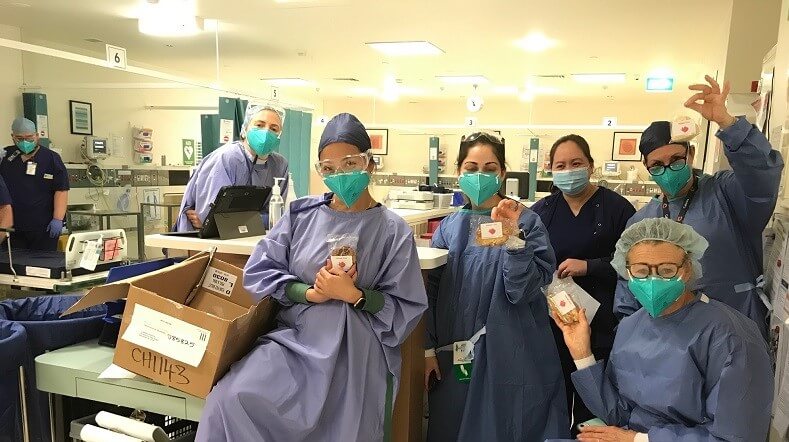 "Being able to get the number of meals out when needed has been so satisfying," said Crickette.
"The moment that stands out for me in all these months was when we arrived with a container of food at the North Melbourne and Flemington towers.
"The residents were unable to leave the buildings. We were able to jump into action and provide meals for thousands of people. Feeding people who are doing it tough is what we all love to do."
FareShare continues to cook thousands of meals a week for international students and visa workers stranded without income and many others who have lost work but been unable to claim financial support.
In Queensland, our kitchen has stepped up its support to Indigenous communities with the first meals travelling out to the remote aboriginal community of Woorabinda this month.