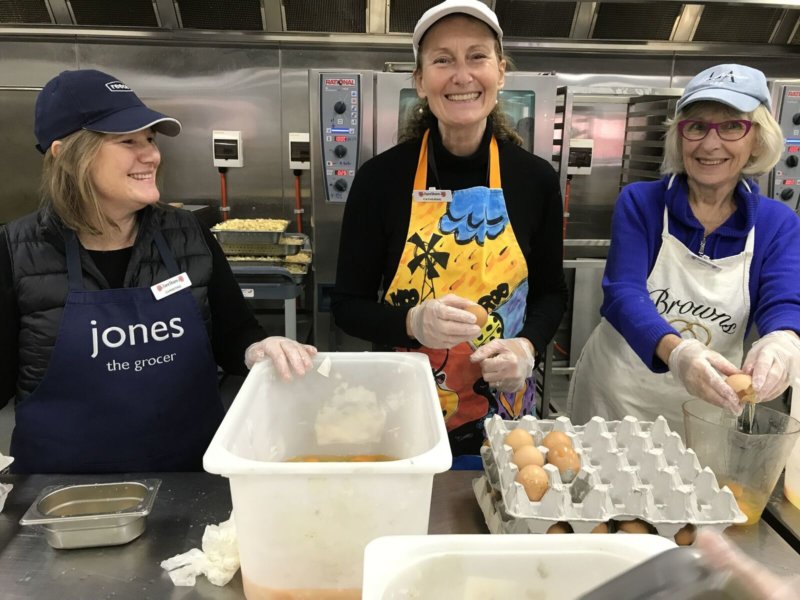 Kitchen and garden volunteer Catherine is passionate about walking and has just signed up to her biggest walk yet – the 50km A2 Upstream Challenge.
A regular walker who has completed two 30km Coastreks, Catherine was excited by the challenge to walk 50km in aid of FareShare. But she knows the real test will be the last 10km.
"I'm looking for a sense of achievement having pushed myself a bit further,"says Catherine. "It will be a bonus if people sponsor me. Even small amounts will add up.
"I'd like to see some other FareShare volunteers join me – particularly the Wednesday afternoon team! It would be wonderful to have a champion from each FareShare shift."
Catherine expects the walk along the Yarra River from the city to Donvale on November 10 will take 8-10 hours and is keeping her fingers crossed for a cool, sunny day.
You can join Catherine by taking the 20 or 50km A2 Upstream Challenge for FareShare by registering here. Or if you'd like to get behind Catherine, you can you can find her fundraising page here.