FareShare has delivered more than 100,000 free cooked meals into New South Wales for the first time to help the rising number of people going hungry during the coronavirus pandemic.
The nutritious ready-to-eat meals such as casseroles, curries and braises will support more than 15 food relief agencies across Sydney and 12 on the Central Coast.
The program was made possible with funding from the Feed Appeal, a national fundraiser co-founded by FareShare and News Corp, which awards grants to food relief charities to increase their capacity to receive, store and distribute food to those in need.
FareShare's Queensland director Kellie Watson said charities in NSW were heavily impacted by the coronavirus and the free meals cooked in our Melbourne and Brisbane kitchens could not have come at a better time.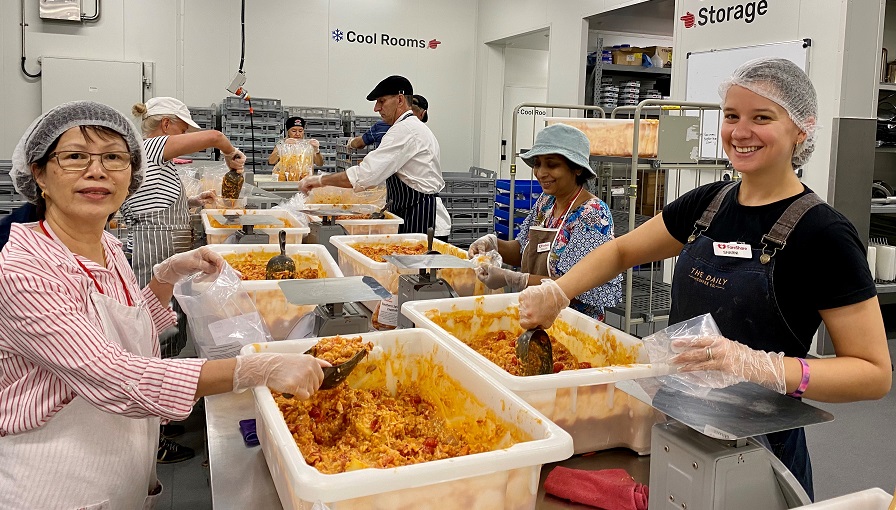 "The COVID-19 crisis has seen a much increased demand for food relief with new agencies and organisations reaching out for assistance at the same time as existing charities have needed to increase the amount of food relief they usually provide," Ms Watson said.
"New groups of food-insecure people have appeared and charities supporting visa workers and international students have been seeking food relief for these people whose incomes have evaporated and are ineligible for government assistance."
Ms Watson acknowledged AHG Refrigerated Logistics for donating freight and fellow food rescue charity SecondBite in NSW for distributing the meals through its network of frontline charities.
SecondBite State Operations Manager Steve Mayers said, "the meals have been greatly received across a wide range area and the feedback is that the meals themselves are nourishing and delicious."