Meet sisters Annie and Joh who've recently joined our volunteer family.
Annie is an ex-chef with 32 years' experience in hospitality so we were delighted to welcome her onto our kitchen crew.
Annie has worked at Government House, the CBA headquarters and more recently ran her own catering business. She heard about FareShare through a friend and when she reduced her working hours, she put her hand up to volunteer.
She told her sister Joh, a former theatre nurse, but Joh wasn't as drawn to our kitchen. As a passionate gardener, she registered with our kitchen garden program.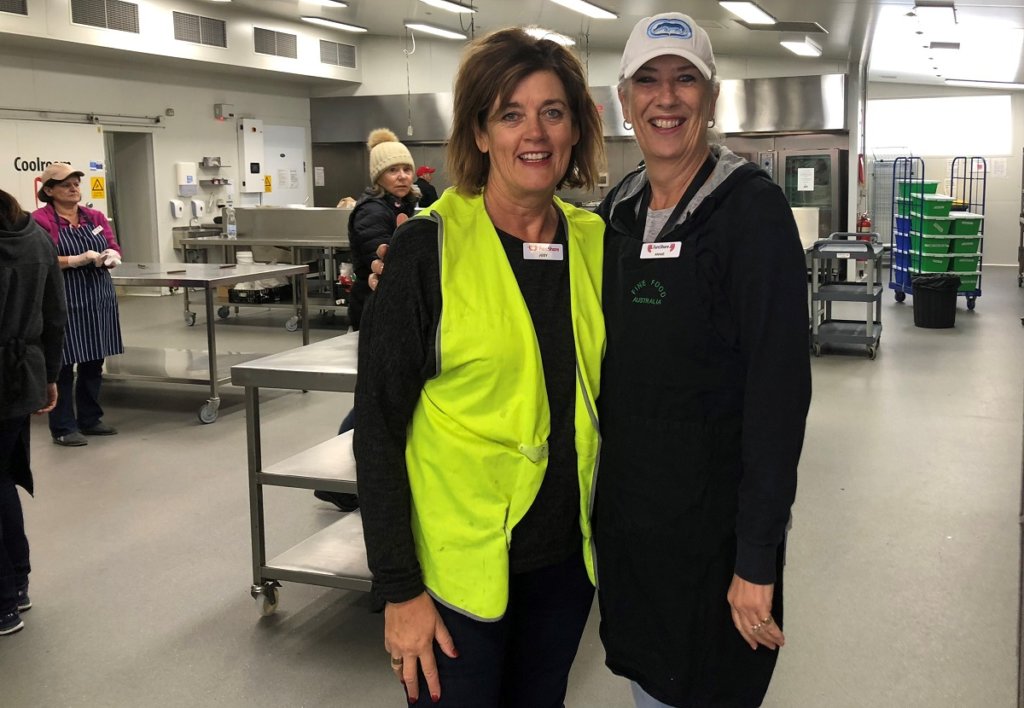 Joh (above left with Annie) has been a keen local activist, starting a fruit squad five years ago to share surplus fruit and veggies grown in her neighbours' backyards. Joh has also volunteered in the kitchen garden program at Yarra Primary School, as well as at the ASRC and the Royal Children's Hospital.
With no vacancies at our Abbotsford garden, Joh opted to jump behind the wheel of one of our vans to make deliveries to local schools and kindergartens.
As sisters, Annie and Joh are inseparable so it's not surprising they both ended up at FareShare. Annie thinks what we do here is fantastic and says it warms her heart. Joh views FareShare as a phenomenal organisation. She mused if everyone could volunteer just one hour a week the world would be a much better place.
We reckon we're better off for having this sister act volunteer with us!