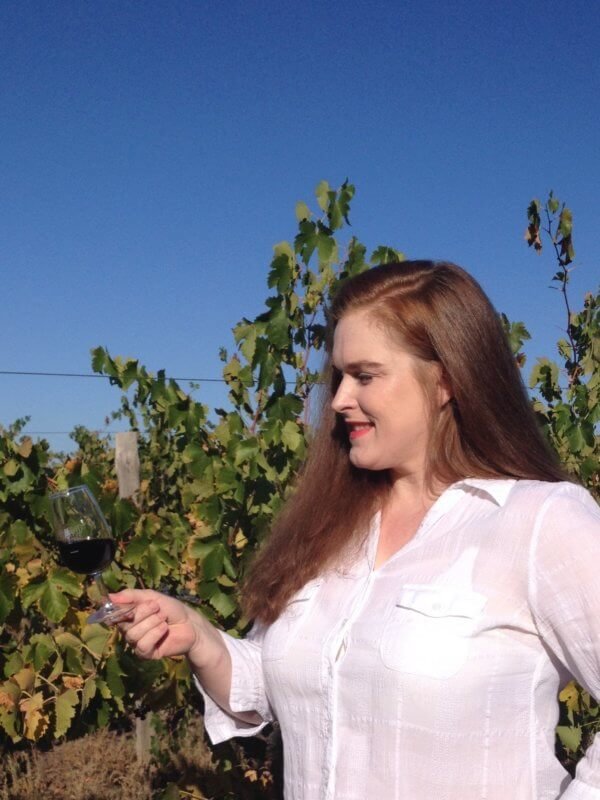 Meet Kate Barnett, from our Thursday afternoon kitchen crew, a winemaker and woman of refined tastes.
Having managed an extensive zero waste project in a large winery, Kate was initially attracted to FareShare by our mission to cut food waste.
As she Googled FareShare, her interest deepened. "The provision of good food to those in real need was at the heart of FareShare's appeal. Thirdly, my love of food and cooking was the final defeat!" explains Kate.
"I return each fortnight because, as a group – the volunteers, chefs and staff – are not necessarily like-minded per se, but we share a social conscience.
"Importantly too, it's an exceedingly streamlined operation, without any superfluous protocol.  That is to say – volunteering is time well spent!
Her favourite aspect? "I like the eggs.  They're just so uncompromised.  When they're not cracked or broken."
In her professional life Kate has worked in cool and warm climate regions and in both small and large wineries. "I've made everything from Adelaide Hills Pinot Noir to Riverina Semillon.  Despite my love of the grape, I took some time out of the winemaking game a couple of years back – essentially a change of pace, largely for my mental health.  And I'm much better for it (albeit poorer). Currently, my time is taken up with a new wine venture GAME of WINES, a customer-hosted wine tasting & education event.
"It's just me and my very naughty goat at home in Heathcote, so I do relish my regular time in Melbourne with family, friends and the FareShare crew.  If my goat eats another of my indoor plants, she might end up in a FareShare curry!
"I probably re-schedule more shifts than most but the flexibility afforded to volunteers does not go unnoticed.  As does the dedication and talent of the chefs who remarkably remember most of our names most of the time and are willing to share their culinary expertise and valuable time with us.
"I am all for extravagance, even excess, but the futility of WASTE does weigh heavy."
Thanks Kate for sharing your story and for your ongoing contribution to FareShare.