A small band of nuns continue the pastoral work of Mother Teresa in Melbourne where they cook meals for men experiencing severe disadvantage using ingredients rescued by FareShare.
Sister Jovier leads the Missionaries of Charity foundation in Fitzroy. "We are a friend to the friendless," she says. "If you want to reach the heart – the stomach has to be full."
The sisters mainly support very vulnerable single men. They also run a women's refuge nearby. While COVID has forced the temporary closure of the women's shelter, the nuns have worked tirelessly to maintain a soup kitchen.
Eight sisters and a small team of volunteers cook food delivered by FareShare into meals loved by the men. These include meatballs, shepherd's pie, and roast chicken – the crowd favourite. The sisters also cook desserts, including fruit crumbles and cakes.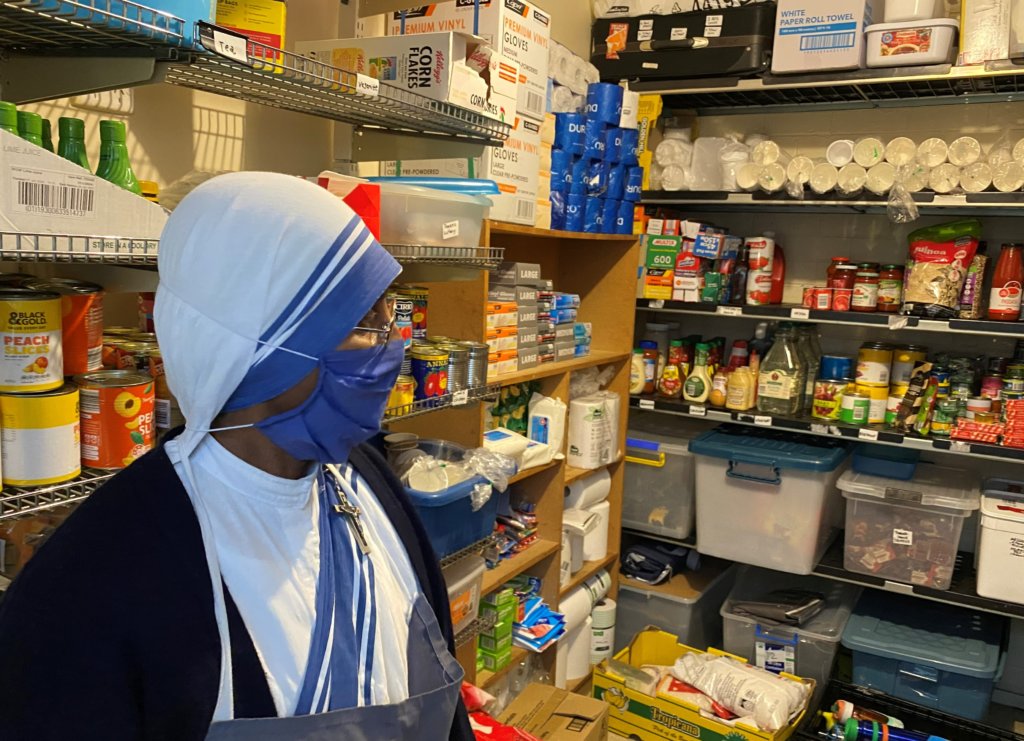 While indoor community meals are no longer possible, the mission operates a takeaway service four days a week. The men who come to collect the meals often face severe challenges with many sleeping rough and struggling with addiction and mental health issues.
"We also provide hot soup and coffee while the men are waiting in the cold," says Sister Jovier who believes human contact and acceptance are as important as the meals.
She notes that many people are struggling in the community right now and the mission has seen more young people coming for meals since the start of the COVID outbreak.
"What we are doing is only a drop in the ocean," says Sister Jovier who has also served in the Philippines, Bangladesh, and India. She lives by Mother Teresa's mantra – "If they are hungry, feed them."