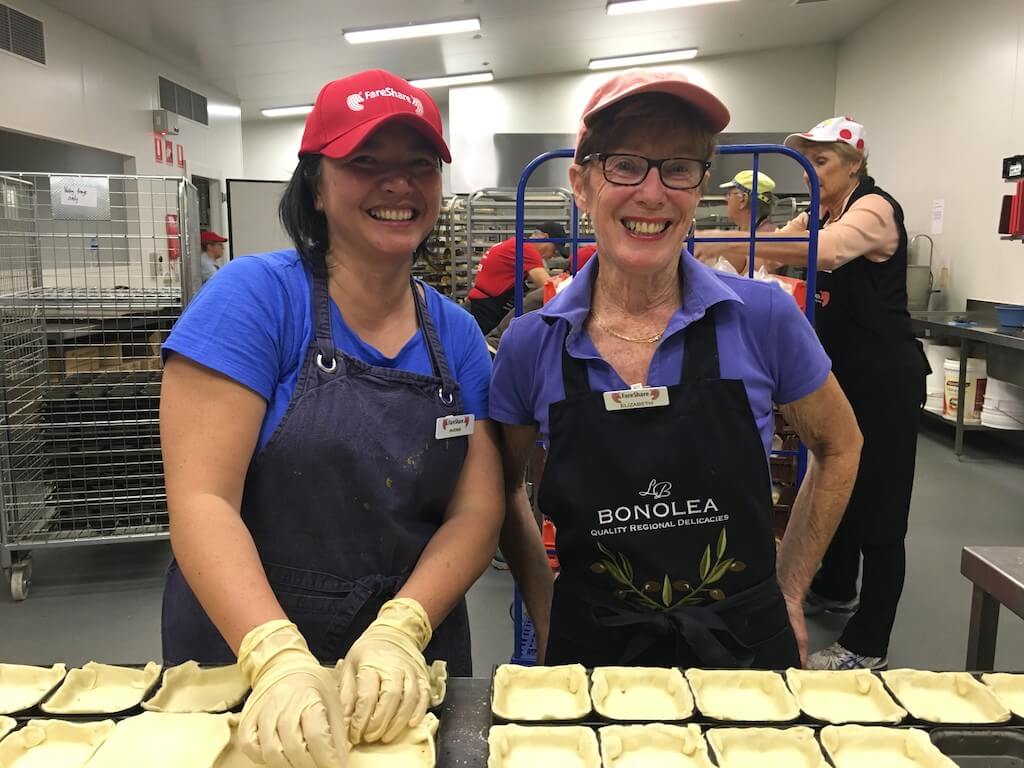 They say that if you want something done, ask a busy person. It's a maxim that fits FareShare volunteer Huong Le to a tee.
Huong spends her working life in the skies, serving as a customer services manager on long-haul Qantas flights on 747 and A330 aircraft. On any given week she could be in South Africa, South America, the US or Asia.
Naturally she loves travelling and says she cannot sit still. And if her demanding job is not enough, she is also studying part-time for a Juris Doctor in Law and her Masters in Aviation Management.
Huong was born in Saigon and fled by boat to Australia in 1975 with her family. They were rescued by a US ship in the middle of the Pacific Ocean after seven days at sea.
Huong and her family spent four months in a refugee camp in Guam before they settled in Melbourne when Huong was just 10 and English a foreign language.
"We didn't have a lot when we were seeking refuge," said Huong who remembers feeling hungry and grateful to the US Navy personnel who gave them dried biscuits, congee, two- minute noodles and a little bit of water.
The experience seems to have sparked a real passion in Huong to 'give back' especially around food. Her favourite kitchen task is cutting meat.
Huong loves volunteering on Wednesday nights and enjoys her interaction with fellow volunteers who are all "lovely and interesting". She was also delighted to bump into  former colleague and fellow volunteer Elizabeth Sinclair (see photo) while on a make-up shift one Monday. Their encounter marked the 50th anniversary of Elizabeth's first day at Qantas where according to Huong she is regarded as a bit of a legend.
FareShare is deeply grateful to Huong for making FareShare volunteering part of her life journey.