International students impacted by the coronavirus pandemic in Brisbane are being nourished by 15,000 nutritious FareShare meals a week.
The cooked meals aim to feed students doing it tough after losing their jobs with many unable to return home or access financial support.
The first batch of meals (see photo below with chef James) included whole roast chicken with mash and vegetables, slow-cooked beef with vegetables and Indian style curry and naan bread.
FareShare's Kellie Watson said the weekly meal support for the city's overseas students was made possible by substantial fresh food donations and a skilled brigade of chefs provided by Woolworths during lockdown.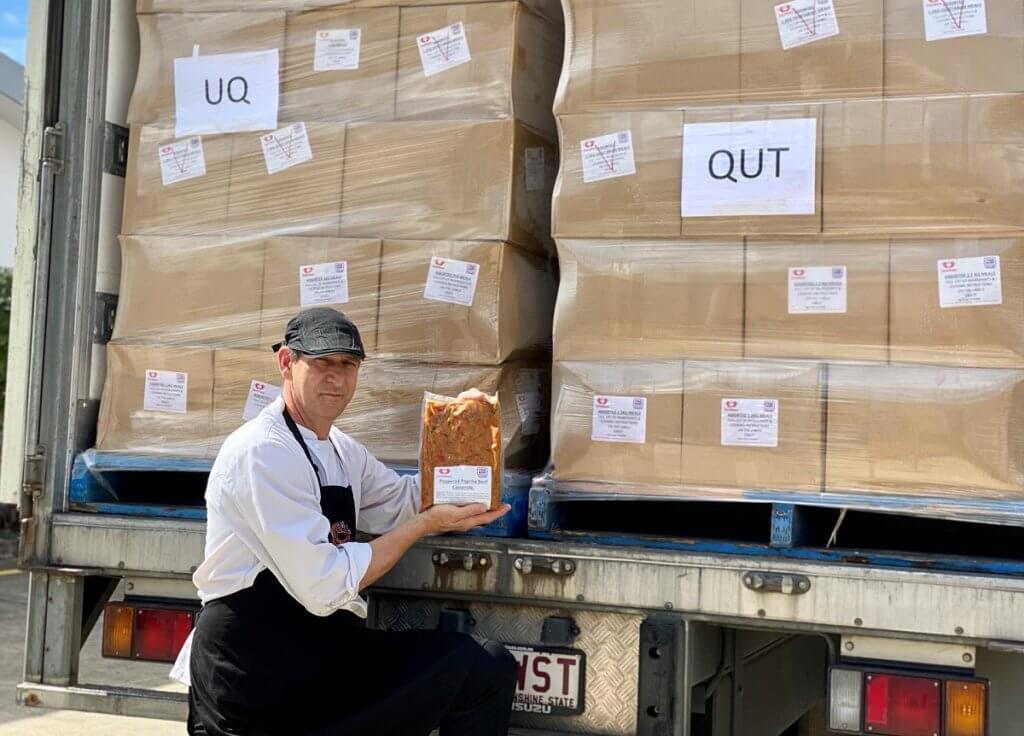 "Since the outbreak of the pandemic, FareShare has scaled up production to cook 60,000 free meals a week for vulnerable Queenslanders," she said.
Foodbank Queensland delivers the cooked meals to Study Brisbane's network of education providers for direct distribution to international students facing financial hardship.
Meanwhile in Melbourne, FareShare is providing meals twice a week for students at CQ, Melbourne and Monash universities and continues to supply 3,000 meals a week to Empower which is feeding international students at its five emergency food relief centres. Struggling students can also collect FareShare meals from Messina's East Brunswick warehouse on Thursday and Friday evenings, see details.